Growing up, going shopping with mother(what we call my mom) was my fave past time! She always made me feel like I was the most beautiful adolescent or "Lil girl" (as she would say) EVER! She knew her babygirl was going to have hips like my grandma. 12 was the age my mom taught me about appropriate under garments. 12 was the age I went from kid size to women sizes joyfully!! 12 was the age I was exposed to my first encounter with words that were like hands tearing down wallpaper. A family member said, "yes you are fat!" Never would've thought those words would be the seed I had to battle all the way even through my pregnancy.
I know you're probably asking, "all those years?" And most obvious enough, " even through your pregnancy??"
Yes.
I didn't realize pregnancy would push up on a nerve I hadn't felt in a while. I didn't realize my over pickiness outside of first trimester symptoms were being consumed by not wanting to gain too much weight "too early".
One day my husband sat me down and said, "baby, if you're hungry, eat. You're beautiful. You've conquered this fear before and you can do it again. Live your life."
If it wasn't a slap of reminder, I don't know what!
But huni! That was the beginning. The rest of the work was for me to secure the seed in soil that was fertile.
So many questions came up.
How am I going to be sexy and pregnant?
Who can be my muse or inspiration?
What clothes will I be able to wear?
Who's going to help me?
Is my nose and hip gonna spread?
Will I lose my Coca Cola shape?
Will I just lose myself and start looking busted?
Now y'all don't make me feel alone in this! But I shamelessly stand in truth about my struggle of image.
Having "tapped" people are vital in times of transition, for me, it was my sisters whom had children. One of which reminded me that in order to be healthy and beautiful it had to start from within. It was time to embrace ALL of me, bump, big booty, sick every other hour, and soup loving on a summer day, prego girl! Period.
She was right! I already heard the horror stories about emotional and hormonal changes. What work was going to put forth to prepare.
So I was determined to set up a game plan:
1. LOVE ALL OF You!
No matter what! No matter how many  times I must attempt it! The truth is, I am going to be changing everyday and if I can accept that, my outlook on life will be consistent. You may have to look in the mirror and look at stretchmarks, discoloration, or even full sized boobs and come to terms that this is you and a beautiful one at that!
2. Find some down-to- earth preggers for tips.
I found some awesome  bloggers and regular down-to-earth moms that I would DM or just follow for inspiration. If I needed humor and even advice, I'd  find it on these pages.  Try your FB. Maybe you can reach out to someone you knew had a baby recently or is currently pregnant. Try to build a connection! SideBar:My cousin through marriage, became a good soundboard.Guess what?? She was pregnant on bedrest AND had the same due date! ISN'T THAT INSANE??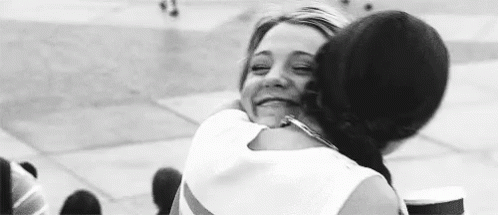 3. Find a friend that is on the "look out for looks".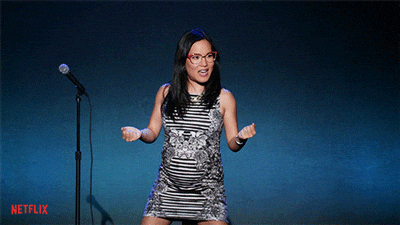 I couldn't make all the store runs due to health concerns, I used a personal shopper. I would find certain inspiration especially in fashion! I remembered I really could not fit ANYTHING. I just gave up. I reached out to a personal shopper and by the end of the week, I got maternity jeans, cute prego shirts, camis, and a few midi dresses. This changed my situation because I was less stressed about wardrobe. I considered these my essentials. Whether you're going on an errand or out for brunch, you have items in your inventory.
4. Connect with an accountability partner.
Your mom, sister, best friend, whoever is a great listener and solution oriented individual. With all those hormones, forgetfulness is common. In these moments, you need someone to remind you that you're going to be ok!
5. Take a cute pic and post!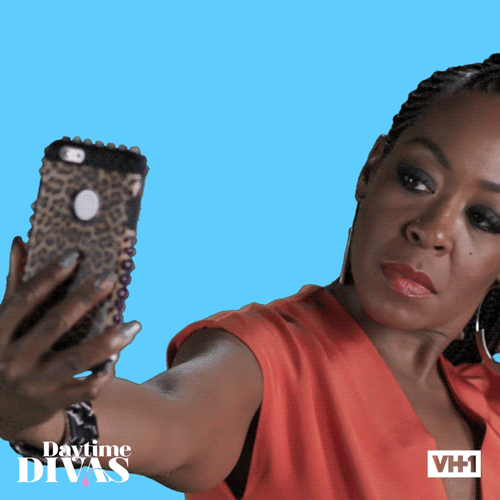 6. Keep your glam appointments
Still upkeep your grooming ie that good Saturday morning mani/pedi,eyebrows, hair trim, etc.
7. Remember you are awaiting a beautiful package !!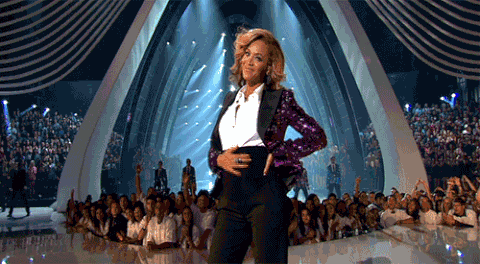 Remind yourself of the person that you're awaiting, a bundle of joy and this is only temporary!
These tips helped me! The great thing is even after baby comes, I'm sure I'll face some more physical and emotional challenges but I can look on these tools and they can still be effective!
Try them! Pregger or not, apply it to your struggle of image.
Me feeling or looking like my best started from me changing my thoughts about who I was and who I wanted to be. I could still be sexy and a pregger. Just like that!
-BelRaye of BelBump
Please reload